With us you can rent a rowing boat of the brand Suvi or Terhi with or without engine. We also have a Linder Sportsman 400 with 9.9hp engine. We have chosen to have electric motors for the rowing boats, so you have a good experience and enjoy the nature. Our boats are sea- safe and of high quality. Life jackets are always in the price included!

The boats can be rent for hours or up to several days.

If you are interested in fishing, then fishing equipment is available for rent. See more below prices.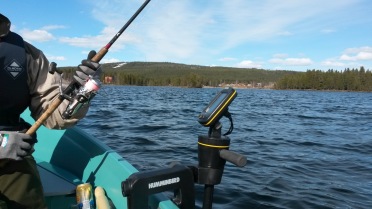 If you rent fishing gear or a motor for the boat, there is the opportunity to bring a sonar on the boat trip!
Do you want to be guided to different watercourses and get help with launching and getting started? Join us for some ideas and prices!

The boats are on boat trailers and be easily moved wherever you wish. The boats are driven out in the immediate area by arrangement or picked up from us.